Camp Squeah Update - May 5, 2021
Despite Covid's third wave and tighter travel restrictions (Squeah has now been shifted from the Fraser Health Authority into the Interior/Northern HA), we are poised and planning to host families and children for some modified wilderness camps this summer (as long as our Public Health Authority gives us permission). Our current emphasis continues to be on site and facilities clean up.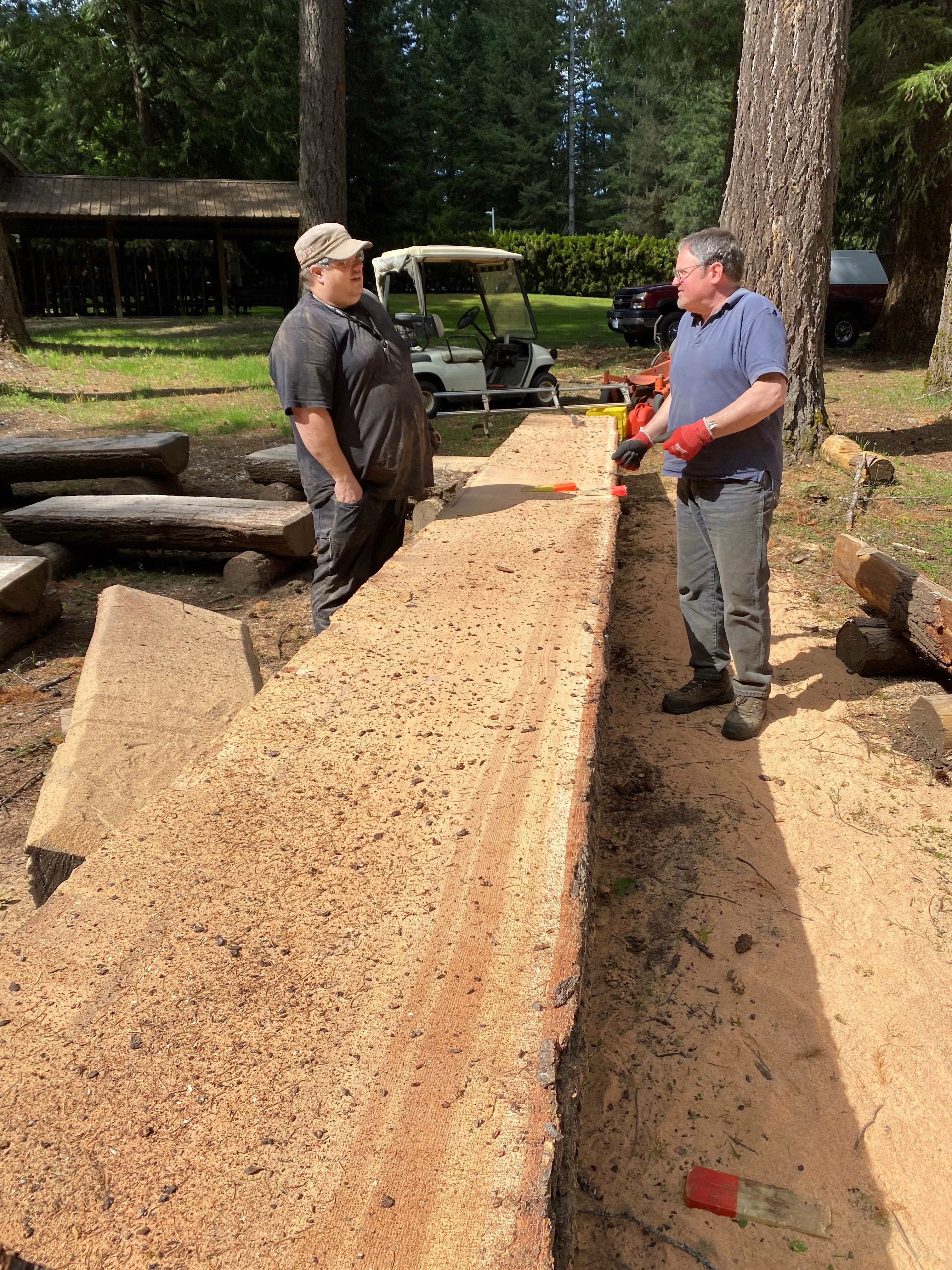 Great wood - Quality lumber
Chris Epp, our board chair, has brought a portable sawmill and is helping us salvage useable lumber out of some of the majestic firs uprooted this winter. This is a win-win for us – we continue our cleanup efforts after a harrowing winter and we have lumber for projects avoiding current inflated lumber prices.
The nice weather in April was the necessary catalyst to re-awaken our roofing efforts on the lodge. Currently, metal is being added to the back of the roof while the front is mostly stripped of old metal and sealed, ready for the next layer of insulation and waterproof membrane.
On the programming front, our summer leadership team is starting to take shape. We were energized and encouraged in late April when we received news from the Canada Summer Jobs program that we've been approved to receive funding for 25 positions. Spread the word! Camp Squeah is hiring for the summer! We are looking for young adults who are passionate about sharing their gifts and talents in our Christian Camp community as we host and share the love of Jesus with the children and families who will join us this summer. Most positions start June 28 and will last eight weeks (Lord willing). Email tim@squeah.com for more information.
Speaking of summer program. While summer camp registration has been available on our website, we have not accepted registration payments (as a precaution in case the Public Health Authority prohibits overnight camping). We will be accepting payments soon which will secure registrations. As our capacity (# of campers/registered guests onsite per week) will be limited this year, we encourage you to enroll earlier rather than later. Feel free to contact rob@squeah.com if you have questions regarding our summer plans or visit our website for updates.
It's been a very long wait and we recognize that there still is uncertainty as we anticipate this upcoming summer. At the same time, we are hopeful and preparing ourselves for safe and positive opportunities.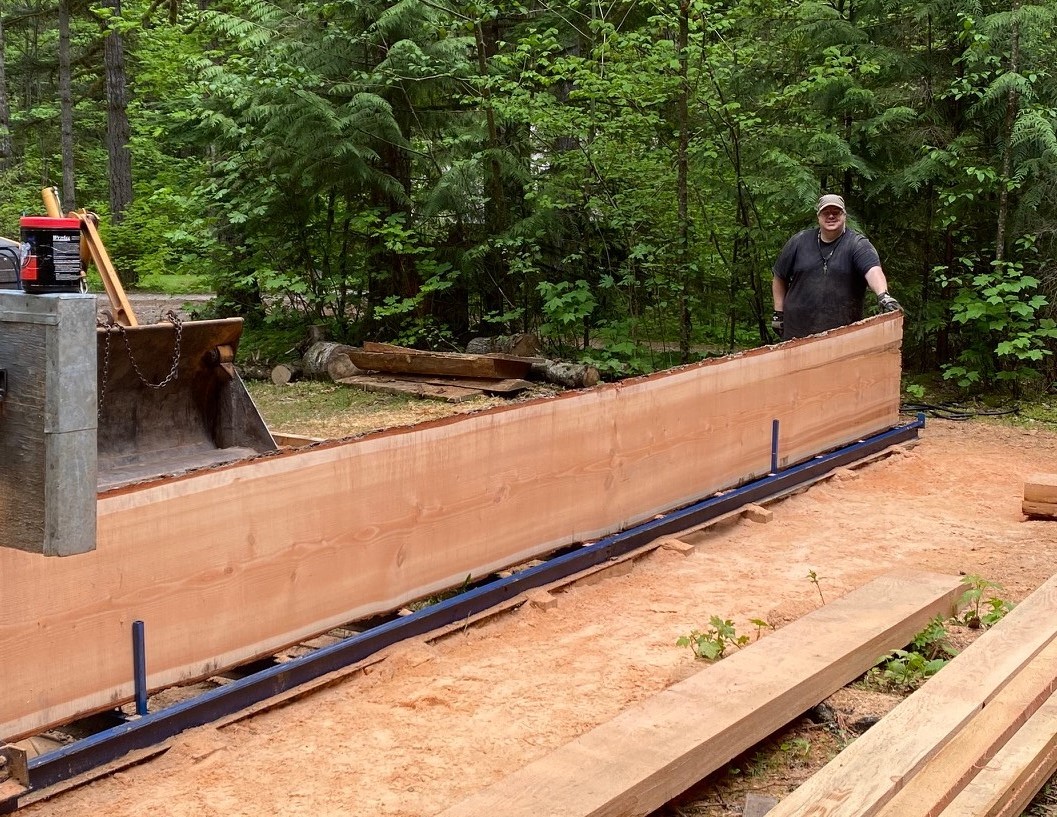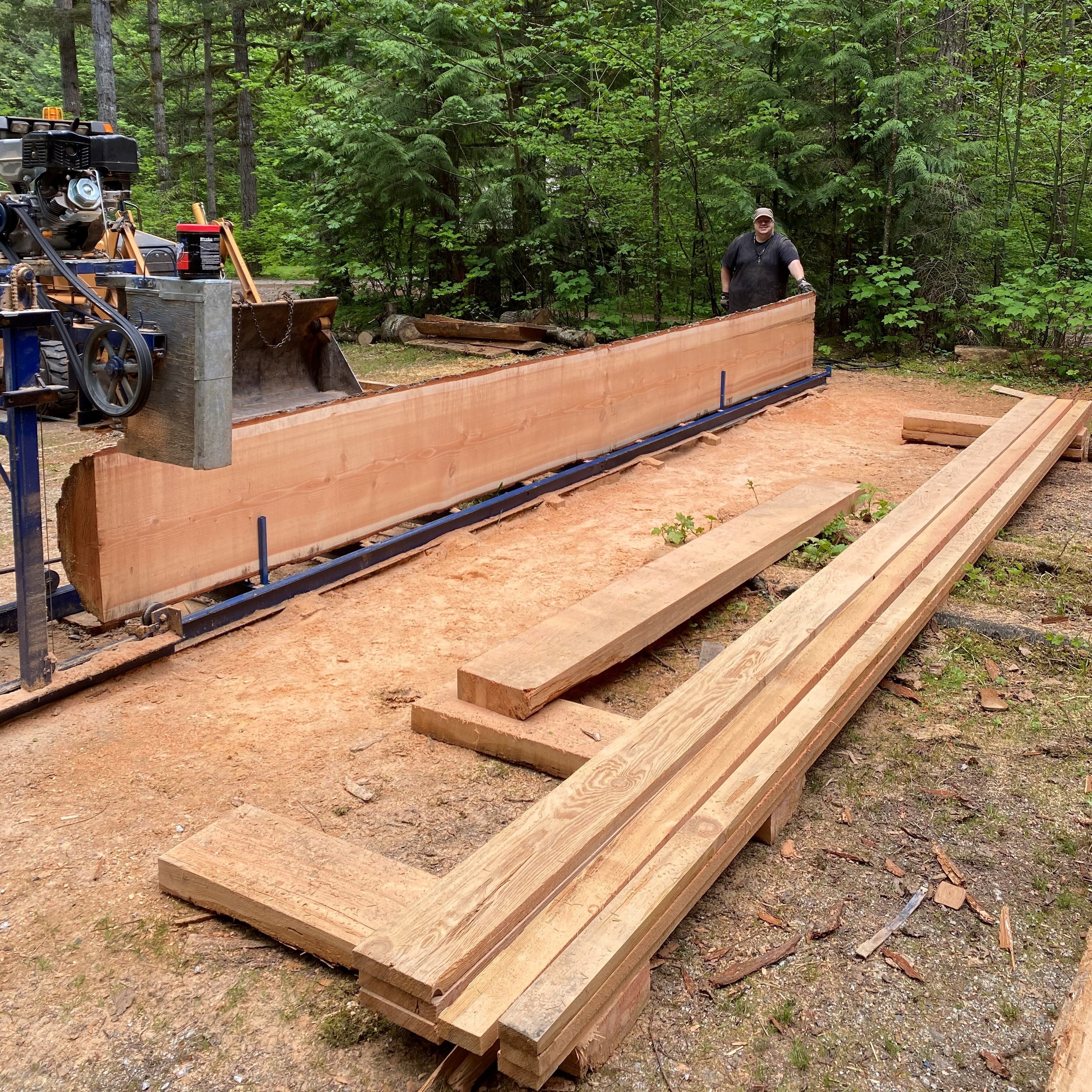 Making lumber from uprooted fir trees